Question:
A Bible School in the Church?
I've been contemplating offering our church people something more in-depth teaching-wise than what they can receive in regular services or periodic small group settings. I know that some churches offer a lay-Bible school, and some even offer certain college or university classes. What are the pros and cons of some of these types of approaches? What has worked well and what seems to be most effective in providing interested church members with more in-depth teaching and training?
Responses:
Pastor Virgil Stokes – FCF of Tucson
Turning Fannies into Laborers
Matthew 9:35-38 (NKJV)
Then Jesus went about all the cities and villages, teaching in their synagogues, preaching the gospel of the kingdom, and healing every sickness and every disease among the people. But when He saw the multitudes, He was moved with compassion for them, because they were weary and scattered, like sheep having no shepherd. Then He said to His disciples, "The harvest truly is plentiful, but the laborers are few. Therefore pray the Lord of the harvest to send out laborers into His harvest."
In the late eighties, I was pastoring a church in a small town in Upstate New York. God had been good to us, and we were just moving into our new building. Our congregation came from many different communities around the area, and we had mid-week services in three different towns. I was in the habit of taking a drive on Saturday afternoons, winding through the beautiful, rural countryside. There were little villages every few miles, most of which contained old church buildings. Many of these sat empty. One Saturday, I was praying for one of these little communities as I sat outside a boarded up church. I cried, "Lord, everyone in this little town is not going to make the drive to Oneonta. How do we reach them? There will never be enough Rhema graduates to come to these little burghs and reach these folks." He answered me so clearly, "Train your own."
As Jesus said in Matthew Chapter 9, He cannot possibly reach all the broken and confused sheep without some human help. He sees the miserable condition of the human race, and His great heart breaks within Him. The harvest remains plenteous, but the laborers are still insufficient. In our world, there is no a lack in church attendance or of professing Christians. We have an abundance of potential laborers sitting in pews on Sunday or watching TV from the couch. Our dilemma lies in moving the pew-sitters into the harvest field. I call this "turning fannies in the pew into laborers in the harvest."
Most of us have come to see "ministry" as something that requires sending "called" ministers to a distant Bible school in order to learn the professional sophistication necessary to carry out their calling. While this is a system that has produced some fine ministers, it is our conviction that this misses the point of New Testament ministry. In the New Testament, we see regular people doing remarkable things.
By concentrating on a professionally prepared clergy we diminish the impact of the 95% of God's people who are not called to vocational ministry, but are gifted by God for dynamic service in and through the local church. Every Christian has a calling from God to serve at some level. Some want to become more proficient in what they are already doing. Others sense a leading to move into new areas of ministry in the local Body, but feel unqualified. Still others do have a call to full-time ministry, but because of their responsibilities at home, feel they can't leave to attend Bible School.
With these things in mind, I searched for materials that we could reasonably use in our little country church. I didn't find much. The stuff we could afford was not of a very high quality. There were several programs that offered college credit, but they were quite expensive, had a lot of stuff that we didn't need, and were generally over the heads of the average guy who was 20 years removed from school and had six kids.
The end result was that I began to put together material to train folks for ministry right there in our local church. I first tried to identify the basics that every believer needs in order to have a well-rounded Bible basis for supernatural, faith-filled ministry. Then, I began looking for materials that would help prepare those who are called to some form of leadership in the Body of Christ. Finally, I began the life-long process of acquiring resources that could give a broader insight into common ministry issues. We called our original package "The Believer's Equipment Program." After a few years and two changes of venue, we changed that name to "Faith Ministry Training Institute."
This local church-based paradigm offers several benefits that I didn't entirely foresee.
It created a kind of team mentality among our students. They were growing and doing it together, and they knew it.
It fostered a personal connection to the leadership, anointing, and vision of our local church. It builds better church members!
It inspired many to expand their concept of what is possible for them in service to the Lord. They are a busy bunch.
It provided a systematic knowledge base that enabled students to connect the dots on things they had heard from the pulpit for years. We call it contextualizing knowledge.
Beyond our own four walls, the FMTI materials gave us a vehicle for helping other churches get started in training their own people. My visits to other places were not just a one shot operation. I could put something in their hands that would enable them to be more effective long term. We have duplicated the content and the principles in churches in this country and in several other lands. We can put a package in their hands that is pretty much a turnkey operation, and provide them with experienced support to get them off the ground.
We have found a few simple principles that we strive to follow in how we do Bible school in any given location.
1 Tim 3:14-15 (NKJV)
These things I write to you, though I hope to come to you shortly; but if I am delayed, I write so that you may know how you ought to conduct yourself in the house of God, which is the church of the living God, the pillar and ground of the truth.
This passage is written to a local church. Paul tells them that their church is the foundation from which truth must be proclaimed. We begin by accepting our responsibility as a local assembly to prepare people for ministry. Peter tells us that "each one has received a gift" and that each is to be a good steward thereof (1 Peter 4:10). Our second step in becoming the equippers we want to be is recognizing the importance of the gifting in every member of the Body.
There are any number of wonderful programs available for discipling believers and training workers in the local church. All have advantages and disadvantages. We work to reflect three basic principles in every setting of our program:
Instruction in sound doctrine.
Mentoring through personal contact.
Practical experience in ministry.
Committed Christians want to fulfill their calling. They often fail to even try because they don't feel competent. Competence breeds confidence. When combined with commitment to the work of God, competence and confidence produce people of real substance who will make an ongoing impact wherever they serve. This is the essence of what we try to do: Teach Competence, Inspire Confidence, Require Commitment.
The FMTI program is the engine that drives our church. My Associate Pastors, my Children's Pastors, our prison ministers, and the bulk of our leadership team have come through the training. Many of them now teach the material both here and in other venues. Our Hispanic Ministers, trained in FMTI, use the program in Latin America to build up pastors and church leaders. The idea may not be for everyone, but it sure has worked well for us.
Pastor Jerry Weinzierl – Sterling Heights, MI
At Grace Christian Church we are in our 5th year of an in-house Bible school (www.impactbibleinstitute.com). We've added a third year course of study to spend more time on practical, hands-on teaching and mentoring in the area of leadership & team building. I can't speak to the 'cons' of other approaches to having a Bible school in your church; I just know that for our church and our demographic, the school we've built at Grace fits well with our church culture.
We utilize faculty from within and outside of our church. In fact, our directors pastor a church 45 miles away from our location (they were the best fit and were available!). Classes are held only on Thursday evening from 6pm until 9:30pm.
We didn't have a motivation for the Bible school to be a 'profit center,' but it has been that since day one. Our formula for instructor pay is based on percentages and what we call "shares." Forty percent (40%) of all funds raised through tuition goes to the church general fund. The other 40% is split up into "shares." There are 9 classes being taught each semester. If you teach a class, you get one share. You might teach a first year, a second year and a third year class all in one semester. This would get you 3 shares. The directors receive an extra share for their role.
Here's the math:
$200.00 per 8 week semester X 80 students = $16,000.00
40% to Grace Christian Church = $6,400.00
Remaining income = $9,600 is the divided by 9 (classes) plus the director = 10 shares or $960.00 per. So at the end of the semester, if you taught 2 classes you are paid $1,920.00. The director receives an extra $960.00
This way the directors and teachers are: (1) paid a decent amount for their work, (2) the teachers and directors are motivated to help build the # of students (more students = higher 'share' value), and (3) there is ZERO financial drain on the church…actually produces a profit!
Go on the web site to check out our faculty and curriculum.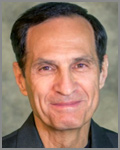 Pastor Bill Anzevino – Industry, PA
For those interested in getting deeper into the Word, we offer the "Believer's School of Ministry" that meets every Fall and Spring for 10-12 weeks just before our Sunday morning worship service. The classes have been extremely effective in helping the attendees grow their faith and develop maturity in their Christian walk. The classes are also designed to help believers identify their motivational gifts and encourage them to use their gifts within the Body of Christ. For us, the Believer's School of Ministry has been a tremendous success and has benefited both the individual and our church.
Pastor Thom Fields – Kennewick, WA
Rather than engaging in the endeavor of raising up a complete Bible training center, we've addressed the need for deeper and more frequent training by subscribing to a digital resource called "Right Now Media." You can think of Right Now Media like the Netflix for Christians. They actually offer MORE Bible-based media than movies and TV shows offered on Netflix. PLUS, we can create our own video teaching materials and upload them to be viewed on their platform. It allows us to track participants and their progress on assigned materials. This has been an amazing tool for us that we've been able to offer our members in an effort to equip them with discipleship opportunities and resources for every area of their spiritual growth. They can listen to Dave Ramsey teach Biblical Financial Freedom or take a marriage enhancement course by the Parrott's or dig into leadership with John Maxwell or Andy Stanley — NOT TO MENTION thousands of videos for children!
This works very well for us MAINLY because of one major factor: WE WEREN'T CALLED TO START A BIBLE COLLEGE. We are absolutely positive that people need as much teaching and training as possible. This is just a very simple way to deepen our bench and equip our people. What can I say? It works for us!
Pastor Jim Graff – Victoria, TX
I think courses like this are very important in raising up leadership within the church. I think I would start with an intern program and a small group class I led as pastor for potential leaders. Tony's In Search of Timothy series is an excellent resource to begin with. As trustworthy leaders are multiplied, more groups can be added. We now have more groups in our church as well as a bible school raising up leaders.
Pastor Jack Yurus – West Harrison, NY
I cannot give an opinion on a Bible school because I have never run one. I believe the great commission to make disciples is really the only church vision, mission statement, or purpose statement. There are many ways to do this, but my goal was to make sure when I get to Heaven that everyone that God has given me to pastor had the opportunity to grow.
Many times I prepared and taught a Bible study or sermon with specific people in mind, and they weren't there. Everyone can't or won't show up to the Bible studies. Ali realized that an announcement from the pulpit is not the best way to connect with people. As I tried to figure out how to reach every person, I was reminded of my guidance counselor in high school. He sat down with me personally and asked me what I was interested in doing as a career and how my experience at high school was going, and he made a specific plan for me. Most people when asked how they are doing, answer "fine," when that can be the furthest from the truth. Each person needs to have a one-on-one meeting and develop a plan of growth that is best for each individual. A Bible study on finances is not the most beneficial teaching for a person who needs healing.
As I was praying and considering these things, I was also reminded of my time at Rhema. In the prayer room they had a rack full of tapes. As they would talk to people and learn what issues they were dealing with, they would give them the appropriate teaching that would help them. I also remembered when I had a question about unforgiveness. I had trouble understanding how I could say I have forgiven someone who stole from me if I didn't trust them. I met with Pastor Cooke and he gave me a tape. That tape answered all of my questions. Pastor Cooke called me a week later to follow up and I told him I already had my answer. I remember that he tried to minister to me further, but I told him I got my answer. Several things came as a result of this personal encounter. First, I got my answer. Second, Pastor Cooke didn't have to spend the hour teaching me something already recorded, and third, I have helped many people over the years to be able to properly apply forgiveness.
In my opinion, a Bible school is a great place to train ministers and people who are really seeking the Lord, but a personal touch with every person — leaving them a homework assignment — is the best way to fulfill the great commission. It is my desire that every horse be led to the water personally and not by an invitation from the pulpit.
Our plan is to first, create a library that includes topics from salvation and continues through a Bible school type curriculum. Some of it is free and some materials you will provide a link for them to purchase. Second, train people to ask the appropriate questions and assign the appropriate material. Third, follow up. This is a very import piece of the puzzle. If someone is growing, this system has no end. If someone is not doing anything, you will not waste your time. I remember my wife and I were having a spirited discussion at 3 AM about a couple we were trying to help. When I realized that they were sleeping and we weren't, I realized that I had to put the ball back in their court. Giving every person a homework assignment puts the ball back in their court.
I hope this was helpful. I tried to condense years of notes into a few short paragraphs.