Question:
Most Impacting Series
If there is one series you have taught that had the most significant impact on your congregation, what was it? What was the topic, and what impact did it have?
Responses:
Pastor Matt Beemer – Nigeria
One of the most impactful series that we ministered in our church was called, "Understanding Your Pastor." The week before we started the series, we gave everyone a slip of paper that read, "I think the perfect pastor should spend most of his time…"  We then asked everyone to take a few moments during the service to complete that sentence. They turned in the slips to the ushers as they left church.
During the week, we took those answers and compiled them into one long unreasonable 'job description.' It read very much like the job description available on your website. We then talked about the difference between unrealistic expectations on their pastor and what God expects and showed what a biblical job description was. Then, my wife did a couple sessions talking about me as an individual and how I think and how I work. So this helped people connect with my leadership style and better understand what they can expect from me as a pastor-leader. It really freed me up to be myself and helped minimize unrealistic expectations and misunderstandings that many people typically have in church.
Pastor John Madan – Nice, France
When we changed from doing individual messages to series, we found that the church "got it" and grew. However, when we went from different series during the year to a theme for the year, we found that the spiritual growth of the church was even more pronounced. Each year we would choose a theme and an epistle after having gone away for 3-4 days to "hear from Heaven." Not having to seek God each weekend made preparation much easier. With a preaching team and outside ministers, there were enough different subjects taught that the church didn't become lopsided. We checked up each year to see just how many subjects were covered between the main weekend services and the midweek schools (prayer, evangelism, healing, faith, and finances).
One series I do remember teaching which I loved and I think the church did too was from Mark 4:25: "Whoever has will be given more; whoever does not have, even what they have will be taken from them" (NIV). It was entitled, "I Have" (works much better in French than English). I taught about 13 lessons in the series on what we have "in Christ."
Pastor Ray Almaguer – Covina, CA
If there is one series that had the biggest impact on our church, it would be the series I taught on hope. Our theme for 2017 was, "Our Year of Hope."  I taught for several weeks on this subject, and I used the acronym HOPE for Having Only Positive Expectations. In our life groups, we used Joyce Meyer's book, Keep Your Hopes Up.
The results were great. People began to understand the difference between wishful thinking and true Bible hope, which is positive expectation of a favorable outcome. What I came to understand was the fact that so many people really need hope. So many people feel so hopeless about so many things. This series truly made an impact in our church.
Pastor Lisa Womble – Savannah, GA
There are two series that have had a major impact on our church; one on a personal level and the other on the corporate level. The first spoke to our relationship with God as an individual. The second spoke to our relationship with God as a body of believers and was a strategic attack on the enemy's plan to bring division.
Personal: The Covenant
This series urges believers to awaken to the reality of how much God loves us. Growing in the knowledge of what God did in the past, present, and future will impel us to dream again, become bolder in our faith, and fully trust in our salvation. Learn to live within your covenant rights as children of God.
They believed again and stretched their faith. Testimonies started flooding in with the goodness of God, his favor, his provision, his healing, and his protection.
Corporate One: Living in Victory Together
We have been adopted into a brand new family where our physical genealogy has no value. We have been created into a brand new creation that never existed before. We belong to a brand new family that began with the death, burial, and resurrection of Jesus. In the kingdom of God there is no place for racism or anything that causes division. There is one God, one Spirit, and one Body. Learn to live in victory together as God desires.
This series immediately stopped any racial division. People began to protect the church and did not allow any talk or comments to be uttered that could cause division.
Pastor Ray Eppard – Staunton, VA
The "Real Star Wars" is the series I feel has had the most widespread impact. By that I mean it has seemed to connect with the broadest cross-section of people (natural age, spiritual age, and varying backgrounds). It seems to have the most significant impact in helping understand biblical truth. It fills in gaps for people's understanding regarding the Bible and that it is one message—the continuity of the entire Bible. It is more or less a chronological approach to the spiritual high points of the Bible story from creation through the end times. We have utilized the Star Wars theme song and style for our introduction (words scrolling on the screen with the theme song playing for the introduction of the message).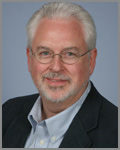 Pastor Duane Hanson – Saint Paul, MN
This was a difficult question to answer, simply because it asks for just "one series" that I've taught that "had the most significant impact." Honestly, it almost seemed impossible to comply with the limitations of that request!
Over the past 35 plus years, I've taught numerous series, and I'd like to say they all had a significant impact on our congregation! But to boil it down to just one series, I realized I needed to look to members of our congregation, so I asked them what they thought. Honestly, I did not want to rely on what I thought might be the most significant series, if I could only choose one.
By the responses I received, I would have to say the messages that related to the term "H.U.B.A." would probably qualify as the series that had the most lasting impact, and therefore, the most significant. What was interesting about the survey results was the fact that I hadn't considered this title when I first thought about this month's question. Yet the term "H.U.B.A." continues to be brought up by various members and used as an example of truth that has been the most influential when applied to their life.
The message title "H.U.B.A." is an acronym that helps the Believer to remember that they must "Hear & Understand & Believe & Act" on the Word that is taught. For the Word to work in our lives, it must be Heard, Understood, Believed, and Acted upon. Practicing these simple four steps will help us stay focused on the basic principles drawn from a variety of scriptures, including the Parable of the Sower, with the intention that every Believer has the potential for the Word to become fruitful in their life.
Some have jokingly used the expression "HUBA HUBA!" – and that repetition is interpreted in the context of Romans 10:17, that faith comes by hearing and hearing. It has become an abbreviated word of encouragement for some, reminding them of the necessity of "hearing & doing" the Word.
There are many other series I would like to mention, such as my recent series entitled Life Lessons from The Parables of Jesus; however, I know that nearly all my series have similar themes, which are primarily focused on the "In Him" principles of righteousness, faith, and the established heart. Consequently, I will have to go along with the feedback I've received, and say that "H.U.B.A." has had the most significant (and lasting) impact on our congregation.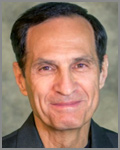 Pastor Bill Anzevino – Industry, PA
One series that tremendously impacted our congregation is titled, "All About Jesus." This series reveals how the entire Old and New Testaments point to Jesus. It shows how Paul was so convinced of this that he counted everything else as rubbish compared to the excellency of the knowledge of Christ. It shows how Jesus is better than the angels and greater than Abraham, Moses, Solomon, Jonah, the temple, the law, or any sacrifice ever offered to God. It reveals Jesus as Creator, Redeemer and soon coming King. It teaches how the blood of Jesus speaks of better things than Abel's, and how religion, good works and false saviors can't redeem us—only the blood of Jesus can!
The impact of the series on our congregation was both positive and powerful, liberating many from the chains of guilt, inferiority, sin-consciousness and condemnation. Many have learned the importance of being rooted in Christ and of living a life of faith based on His finished work. The series also helped us see we're living in the last days and how what's happening in Israel points to the fact that the rapture of the Church is imminent.
Pastor Barry Fredericks – Newtown, CT
The series we teach on righteousness probably has had the greatest impact on the congregation. Guilt and condemnation have ruined the lives of so many people. A great number of people, never being taught that the Lord Jesus took all of their sins, guilt, and shame upon Himself and gave them His right standing with the Father, sets so many free. Understanding righteousness opens the door for them to be healed. It also opens the door for them to fulfill the ministry the Lord has called them to. The guilt of their past has kept so many from doing the Lord's work. Knowing they have been forgiven empowers them to freely serve Jesus. Because of the series we teach on righteousness, EW Kenyon's book on righteousness has been a huge seller in the church bookstore.
When we attended Rhema, the greatest revelation I received was when Brother Hagin taught that the Lord Jesus ministered as a Man anointed by the Holy Spirit. That incredible truth completely changed my life. We teach this in several different series and very often in the healing service messages.
I focus much more on messages geared to the spiritual side. I know that it is vital to teach on practical topics as well, and we do. If people grow spiritually, it will reflect in every aspect of their natural life. An example would be how married couples treat each other. If the basic truths of God's love being in our spirit and the fruit of the Spirit as well, then married couples have the tools in them to treat each other kindly. Now the question is will they draw out of what is inside of them?
Pastor Jann Butler – Tacoma, WA
One series that I have taught that has had the most significant impact on my congregation was on the book of 1 John, which deals with the understanding of our communion with each other. We use the term "building relationships," when in essence our relationship is already established in Him. It is our fellowship that we must build on. Relationship is bloodline, family, and marriage. It is true we are building on relationship, but it is through our communion with each other. The sin in 1 John, Chapter 1 is referring to the sin that comes between believers in their communion with each other. It can be personal sin, but its emphasis is on missing the mark with each other.
The Letter of 1st John
The letter of the Book of John, 1st John, 2nd John, and 3rd John were written just before the apostle's death. This ended the generation of the last living eyewitness of the life (nature) (1 John 2:18) of the Father that had manifested through Christ on earth.
The communion (fellowship) of the life of the Father in the Body of Christ is developed through the inward anointing of the Holy Spirit, in the heart of each believer—born again (Spirit of Christ).
The communion (fellowship) of the believer was deteriorating. Divisions began to increase; young converts were exposed to wrong teachings (doctrine). The commandments were being violated and the holy commandment broken. The role of the Holy Spirit was lost in the heart of many believers, being replaced by the witness of men, false teachers entering in, literally destroying the inward anointing (council of the Holy Spirit; the effect of Judaism plus the gnosticism of the time caused many not to believe in His deity—that He was conceived by God).
The Holy Spirit gives to every believer the ability to see clearly and know the Father through the manifested Son of God in the earth. John also clearly exposes the purpose of Satan's role against the Church to destroy the witness of the love of the Father He gave through His Son to the Church. John knew if the witness of truth was destroyed in the Church that Satan's effect on a dying world would be greater. Satan knows that if he could remove the "witness of truth," (Acts 1:8) the credibility of the Church would be lost.
John, who came to perceive with depth the person and character of God in Jesus, says if our fellowship with Him is approved, it is because He was able to remove the sin of darkness from our walk with each other through an inward anointing provided by the Holy Spirit so we don't stumble over each other which keeps us offence free. If a person says he has fellowship with Him yet stumbles and takes offence with his brother, he is a liar and the truth is not in him. He works in our heart to remove darkness so we don't continue to walk in it with each other.
But the result of a person's witness is validated in an approved or disapproved fellowship we have with Him. If the fellowship is approved, it is because His very person, character, and nature have been revealed to us, which is love. If the fellowship is disapproved, we never come to know Him in that love. Love is perfected in us because the whole world must come to complete judgement in the end, and the judgement has been provided because His love was brought to mankind, first to avoid the judgment (through us) who came to know that love, then to give it to a dying world that has no hope. But our love for each other provides them an understanding of that love.
Pastor Doug Foutty – Parkersburg, WV
I spent a few months studying the end times. I used resources from Hilton Sutton, Kenneth Copeland, and Colonel Brian McCallum. It was very enlightening to me. When I had proved as much of it as I could by my own study, I then took 3 months or so and taught it to our church. I could watch the Lord opening eyes and hearts each and every week.
I believe that it motivated our people to witness on a more consistent basis knowing that time is short and we have a job to do on the Earth. It urged one church member to have a very serious conversation about salvation and eternity with her two sons. It was very blunt and very informed. She went to be with the Lord a matter of days later. I'm very thankful that she got that opportunity.
Pastor Jack Yurus – West Harrison, NY
Let me start by saying that I don't believe such a sermon exists. I think by impact, you have two ways to measure it. One is by a move of God which cannot necessarily be attributed to a sermon. The other way is by people bearing fruit. There is only one way that happens. Faith comes by hearing and hearing. The principal of sowing and reaping cannot be bypassed by one sermon. You must start out by plowing the ground, plant, water the seed, weed the garden, and then you bear fruit.
In my experience, there are very few that do what it takes on their own to grow, especially when they first come to church. Sheep have to be led. I think of all the times God warned the children of Israel not to forget and not to turn to idols—they did. It is a very rare case that a person will or can reach their full potential without being challenged and stretched beyond what they think they can do. I don't believe I would have spent three hours a day, five days a week studying the Bible unless I went to Bible college. I have had coaches push me much further than I could have pushed myself. Brother Hagin said people don't know what they don't know. You need people to help you with this. The Bible says things like "as iron sharpens iron," and "faithful are the wounds of a friend."
I think the greatest impact we have is when we, as a Church, personally disciple people. Classes have their place, but it takes someone asking you the hard questions and keeping you accountable to really have the impact we are looking for.