Question:
Social Media and Church Leaders
As a pastor, I preach on various moral, ethical, and social issues from a biblical standpoint. However, I avoid expressing personal opinions when it comes to partisan political issues (candidates, parties, etc.). I have a staff member who has become very outspoken politically (and in my opinion, very divisive) in a partisan way on social media. I've also had some high-level, visible volunteer leaders who have posted some pictures on social media that I felt were bordering on inappropriate and distasteful. I want those in leadership to set a high standard of godly behavior and avoid even the appearance of evil. How much prerogative does a pastor have to address these issues to staff and to high-level volunteers? Do any churches have written statements they use to communicate such guidelines?
Responses:
Pastor Dennis Cummins – Puyallup, WA
Our church staff and leaders have all signed a "Social Media Policy."
In the secular work environment, social media is scrutinized in some cases, more heavily than in the church environment and with greater accountability. The secular world realizes that their employee's private life and views reflect upon them as a business.
In the Business Ethics Briefing Issue 22, they shared, "Social media blurs private/public boundaries when individuals' personal information and opinions enter the public domain. The boundaries between personal and work life also become blurred as companies make use of social media (originally designed for personal use) for business purposes, and likewise employees access personal sites while as work. A 2011 DLA Piper survey found social media is used for personal and work related activities by 95% of employees." (1)
They also share two pivotal cases in businesses approach to employee social media usage:
Serco Group (2)
"The key question is can we and should we (ethically) be enforcing our corporate policies relating to our employees (linked in many cases to our core values as an organization) outside work?
In a recent case a member of the public complained to us that views on an employee's Facebook page (potentially racist) were not in line with our company values and because they had listed us as their employer, basically the question was 'What are we going to do about it?' The information in that case was clearly not being discussed in a work context, the only link being that the individual worked for us – BUT, where do you draw the line? Should our policies prevent them from working for us?
Therefore the Company has reserved the right to monitor such activity, and this is now highlighted in our code of conduct."
Argos (3)
In August 2011 Argos, the catalog retail company, fired an employee for gross misconduct after he complained about his job on his Facebook page. The employee did not mention his employer in the comments, but the Company maintained the comments breach the Argos social networking policy and could "damage the reputation of the company."
If the secular industries are this concerned about how their employee's social media impacts their business image, how much more serious should we take our responsibilities of social media in the church.
The challenge with social media and church leaders is some view their social media independent from their responsibilities as staff members. Regardless of how they feel, whatever they post on social media reflects as though we as a church, and we as the pastors, probably agree with it. Thus, it's guilt by association. So if staff social media postings are being associated upon our church's values and beliefs, then we as leaders must put policies in place to protect and minimize unwarranted exposure to controversial topics or questionable morals.
This is why we have to be accountable to one another and willing to remove and delete posts that others in our leadership think questionable. I have people in my life that have challenged me on some of my posts, and I'm glad they did in hindsight.
If we have leaders in our church that feel that their social media is separate from their role and involvement in church, and we don't have the ability to hold them accountable, then we should separate them from their role and responsibility in the church. Before I would consider axing people, I would make sure my policies are in place, clearly understood and have signed copies on file. What you are facing is not a policy change, but a "Culture Change," and that takes time and potential fallout.
Social Media is a great tool to use but if we leave it unabated then "buckle-up" for potential scrutiny and challenges you were never intended to deal with.
(1) This survey report is based on data from: 250 online interviews with senior business decision makers, 100 online employee interviews and five in-depth qualitative interviews with senior business decision makers within organizations with 250+ employees.
(2) Survey of 7 companies with 2,000 employees or more, IBE 2011
(3) Nestle, Code of Business Conduct, 2007.
Pastor Kevin Berry – Lansing, MI
Great question. Thom Rainer recently posted "10 Commandments for Church Leaders" when it comes to social media. I loved them and shared them with my entire staff and shared some of them on a Sunday morning as well.
My favorite is: You shall not be a distraction to the gospel. I have watched pastors and church leaders repel the very people that they are called to seek and save, all because they felt it necessary to share their political opinions. In doing so, they were distracted from the bigger picture – that person's eternal salvation.
I feel a responsibility to equip my staff and our church family to navigate through an election season in such a way that represents the Kingdom of God. This includes encouraging them to vote in such a way that represents the candidate that will most likely reflect the values of the Kingdom and to make sure that their conversations are always seasoned with grace.
You shall remember you are an ambassador for Christ. All of your written and spoken words should be a reflection of Him.
You shall remember you are your church to many people. Your words, for better or worse, are a direct reflection on your congregation.
You shall not be a stumbling block to unbelievers. Many are watching you. Many are reading your words.
You shall refrain from posting when your emotions are high. Take a break for a day. If you don't, you will likely regret it later.
You shall remember that others are often posting in the throes of their own anger and emotions. It is usually best not to engage them then.
You shall remember your words are permanent. The moment you post, someone has likely captured your article or post, even if you delete it later.
You shall understand some members of your congregation likely have a different view than you. Is your post worth the disunity that may follow?
You shall not be a distraction to the gospel. Politics are often an easy detour from that which really matters.
You shall be aware of the long political memory many people have. Some people are talking today about the comments Christians made in the presidential election four years ago!
You shall be aware that your political opinions may cause disunity with other churches in the community. Make certain the words are worth the price that is paid.
The writer of Ecclesiastes reminds us in chapter 3, verse 7, there is "a time to be silent and a time to speak." For the sake of the gospel, please make certain you have sought God's wisdom to discern what time it is for you.
Pastor Jim Graff – Victoria, TX
What a great question! It is certainly something we all face. And I have had amicable discussions with both staff and high level volunteer leaders. Our talks have focused on our CALLING – and how our actions support or hinder it. There are definite issues to actively support (low evangelical voter turnout, various moral issues, etc.), and there are definite issues to avoid, like condemning someone versus maintaining a spirit of grace, telling people who to vote for, etc. In addition, we have to be sensitive to our area and be careful that our attitude or our staff's attitude doesn't distance us from the very unchurched people God sent us to reach. In my opinion, success lies in knowing what to be active about and what to avoid, and in not becoming overly active in what we shouldn't address nor avoiding what we should address.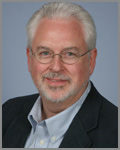 Pastor Duane Hanson – St. Paul, MN
The subject of "Social Media" has become an issue that we should all be concerned about. By definition, anything we post on Public Platforms for others to see (as a leader, or as an individual), becomes a reflection of who we are, and WHO we represent. Every church or ministry leader has the responsibility to be an example, and to address any actions or attitudes of those on staff that would hinder their assignment, or tarnish the reputation of their ministry.
There are Biblical standards that we must demonstrate and model before others, and also hold accountable those in positions of leadership and influence. Those standards should be clearly defined in some form of written document that is given to anyone who intends to be involved in a leadership position, and reviewed occasionally with staff and volunteers. In our church, we've used a Ministry of Helps / Mission Statement that clearly defines these guidelines.
We recently had an incident where someone leading our Pre-Service Prayer made some comments about the upcoming election, and the position of some of the candidates. They did not intend to offend anyone in the room, nor give an "endorsement" for a specific candidate; however, when names were mentioned, there was certainly an indication which candidate the speaker favored.
I later received an email from a church member letting me know they were struggling with what was said, and found it difficult to be in agreement with the direction that the prayer group had taken. They clearly made the point that it was a big assumption to think that everyone in that prayer room might be on the "same page" when it came to the position of some of the candidates! I thanked them for bringing this to my attention, and for their maturity in not reacting in a way that would have caused strife or division in the church. Even though this person did "stumble" somewhat over what was said, they were restored when it was brought out in the open.
Consequently, I addressed the person in leadership who made the unfortunate comments, and pointed out that in those positions of influence (leading prayer, a small group, or standing in the pulpit), we are to stick to the Truth of the Word, and not take the opportunity to express our individual "opinions" or "preferences" that others may have issue with. Our goal should be to "walk in love" towards all who hear us, and not unintentionally create controversy by allowing our personal opinions to be perceived by others as authoritative.
When it comes to personal behavior, cultural controversies, moral failures, or politics, we should avoid speaking about "individuals" by name, but instead, address the "issues" that are involved, which can be backed up with Scriptural principles. Whenever possible, bring the conversation back to the Word of God, which should be used as the final authority of any dispute, or discussion.
Pastor Doug Foutty – Parkersburg, WV
As a minister for over 30 years and a pastor for 14 of those years, I have never endorsed a political candidate from the pulpit or on social media. I tell the people to pray about their vote and to look at the spiritual issues raised ahead of the day-to-day issues being debated. When I see something immoral or even borderline immoral on a visible volunteer's social media or a church member in general, I address it in a broad general manner to everyone. I let them know that I am seeing some questionable things on social media pages that probably need to be removed and sometimes repented of.
I do not have any written statement to communicate any guidelines. I don't have any paid staff (I am unpaid as a pastor), but if I did, I would probably talk to them face to face about any questionable decisions they are making. The Holy Spirit will help you make the correct decisions if you need to deal with an individual. Walk in love first and your words will carry more weight.
Pastor Jesse Zepeda – Pflugerville, TX
Concerning social media activities and the leaders or representatives of the church, I believe there has to be some guidelines for everyone involved. The professional world has rules and guidelines their employees must abide by. If they do not, then there are consequences.
Personal opinions and inappropriate actions have no place in the ministry (if I don't know and you don't know and we get together and think we know, do we know? No!).
The Lord revealed to me the following, "The more of me and the less of you, the less you'll have to apologize." Our opinions really don't matter compared to the Gospel. What's really important is what does Jesus say?
The church should have a statement of the guidelines for every person, even for the congregation that is a reflection of their local church. Also a personal conduct policy, and have the persons involved read and sign if they agree.
We are to come out from among them and be different. We are the church of the Lord Jesus Christ. Let's act like it!